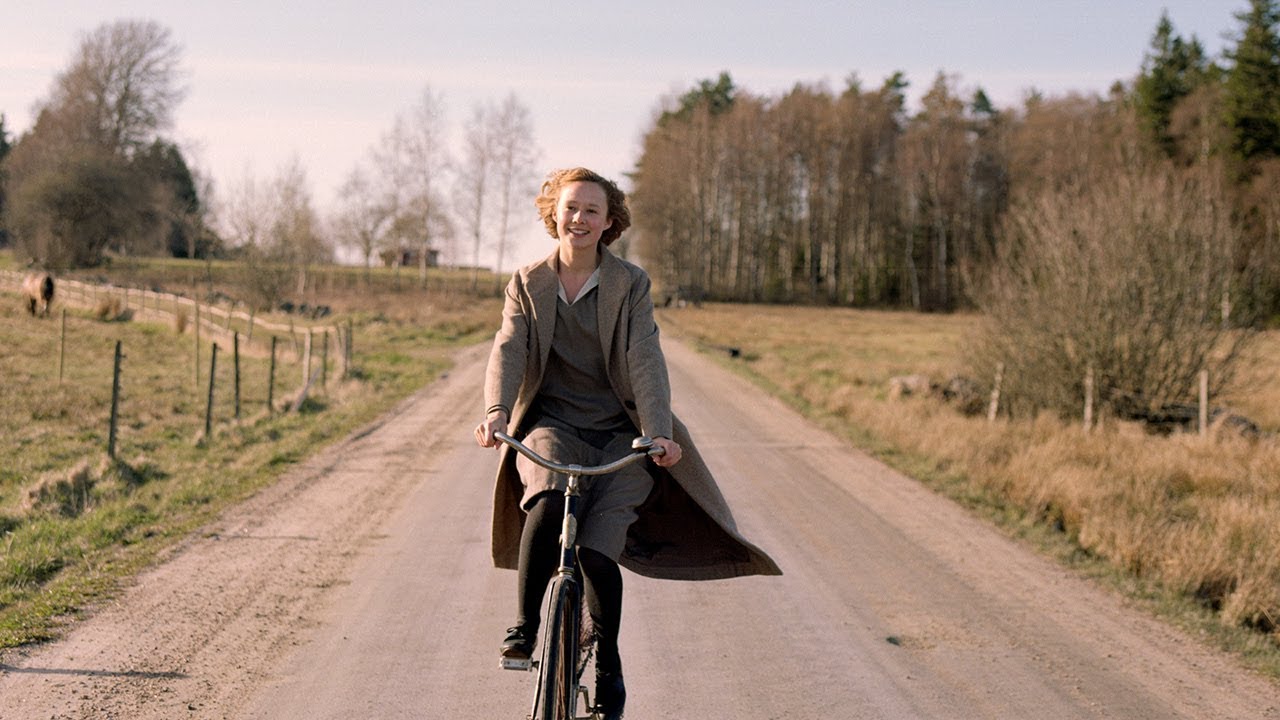 Single Tickets $6     Semester Passes $35     Where Are Films Shown?     Where Can I Park for free on Campus?     WATCH THE TRAILER

Becoming Astrid chronicles the character-forming time in the young life of the Swedish writer born as Astrid Lindren; as an adult she would go on to worldwide fame as the author of the beloved Pippi Longstocking novels.
Teenaged Astrid Lindren leads a carefree life with her family in the forests and fields of rural Sweden. Restless and eager to break free from the confines of her conservative upbringing, she accepts an internship at a local newspaper where she attracts the attention of its married editor.
Directed by
Pernille Fischer Christensen / Sweden / subtitles / 123 min /
presented in part by FRIENDS OF THE LIBRARY
Critic's Pick! Erik Molberg Hansen's relaxed camera movements and fuzzy-soft compositions are quite beautiful, and the performances are pitch-perfect. Best of all is the magnetic Alba August as Astrid, whose open, mobile features can slide from plain to lovely with just a shift in the light and whose embrace of the character is a joy to watch. -The New York Times
Pippi Longstocking was my girl [when I was growing up]. I loved her strength — not just her physical power, but the idea that she wouldn't allow her voice to be diminished by anyone. She's independent, clever and adventurous — and she's clearly a good person, someone who always does right by her friends. What I loved most was that she was a girl, and she was a little different, and she was still the most powerful character in those books. -Michelle Obama
Sun, Jan 27 at the Buskirk-Chumley Theater
Meru – 2:30
Free Solo – 4:30
The Handmaid's Tale 7pm
Sun, Jan 27 @ Bear's Place
Becoming Astrid 4:30 – Last Chance!
Shoplifters 7pm