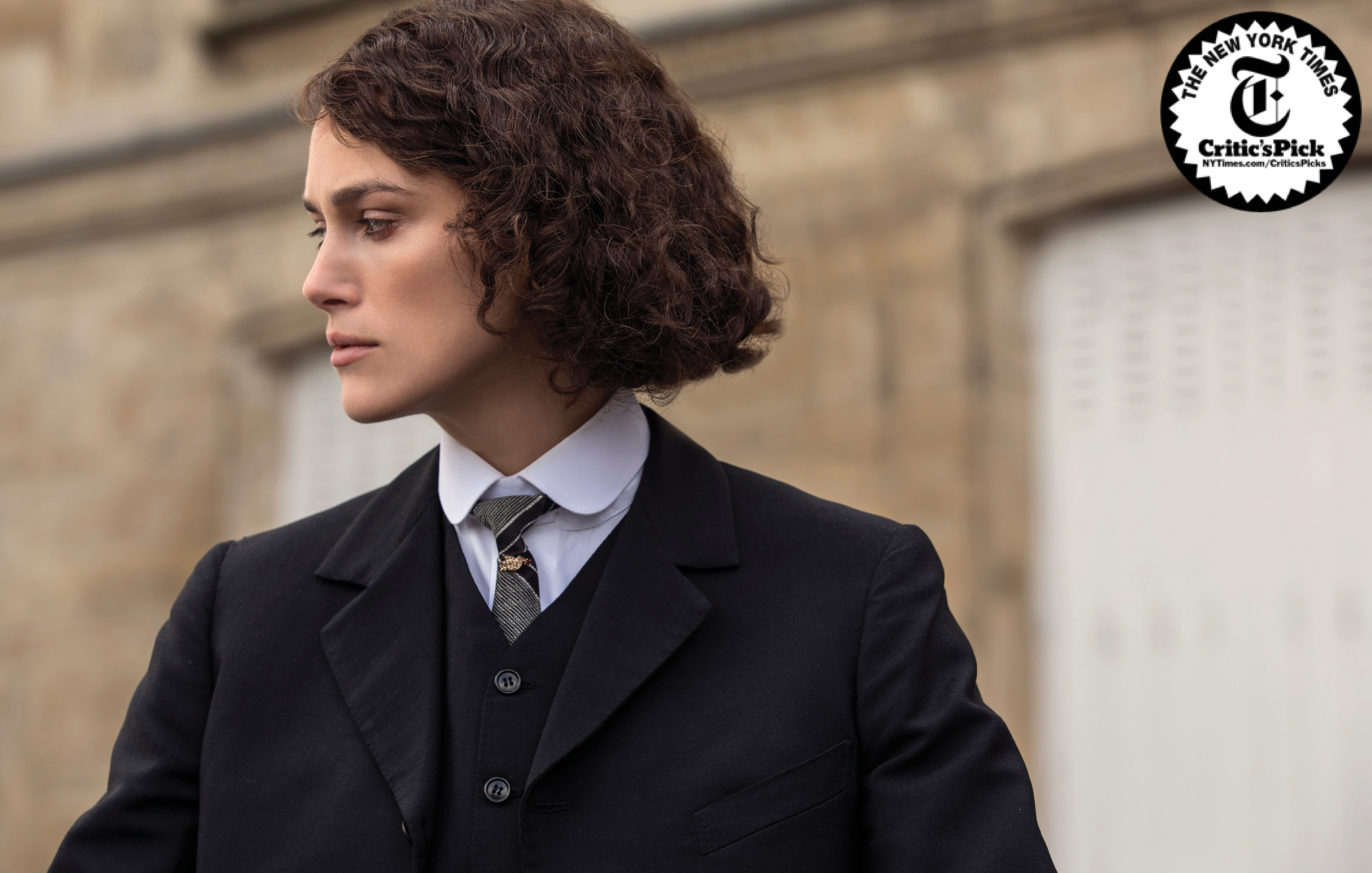 Sunday, May 4  ♦  5pm  ♦  IU Fine Arts Theater     Sunday, May 5  ♦  4:15  ♦  Buskirk-Chumley Theater

As a young woman, Colette was locked in her room by her husband and ordered to ghostwrite a novel that would be published under his name. Colette, the film, is the story of how she reclaimed the authorship of her work — and her life. Keira Knightley stars as the woman who electrified Paris in the 1920s and revolutionized literature, fashion and sexual expression.
England |111 min |
EXHILARATING, FUNNY and INSPIRING….Keira Knightley is in top form! – The Guardian
FUN, DELIGHTFULLY SHARP and at times, SURPRISINGLY TENDER…the triumphant origin story we've been waiting for. – Slate
Colette is a movie that DAZZLES THE SENSES. But the source of its power to reach the mind and heart is something more intimate: the indelible image of Colette fighting past an oppressive patriarchy and seizing the freedom to be heard as a woman. It's ironic how the force of that image still stings with relevancy. – Rolling Stone
Colette is THE MOST IMPORTANT WOMAN WRITER IN THE HISTORY OF FRENCH LITERATURE, and the private, personal story of who she really was and how she got there is as mesmerizing and all-consuming as any book she ever published. Although it happened more than 100 years ago, the story of how she became a gay icon of artistic achievement in the world of letters as well as a symbol of freedom and power in a male-dominated world has a relevance for today's feminist movement that is astonishing. – The Observer
This screening is part of HEROES, ICONS, DISRUPTERS: Women Who Made a Difference on Sunday May 5th at the Burkirk-Chumley Theater. The day-long program begins with Peggy Guggeheim: Art Addict at 2pm, followed by Colette (4:15) and concludes with Ask Dr. Ruth (7pm)..  Tickets for individual films are $10 in adv; an All-Day Pass is $15 in adv.
Friday May 3
Ask Dr Ruth – 8pm IU Fine Arts Theater
Saturday, May 4
Colette – 5pm – IU Fine Arts Theater
Ask Dr Ruth – 7:30 IU Fine Arts Theater
Sunday, May 5 at the Buskirk-Chumley Theater
Peggy Guggenheim: Art Addict – 2pm
Colette – 4:15
Ask Dr. Ruth – 7pm
Sunday, May 5 at Bear's Place
The Heiresses – 4:30
Peggy Guggenheim: Art Addict – 7pm