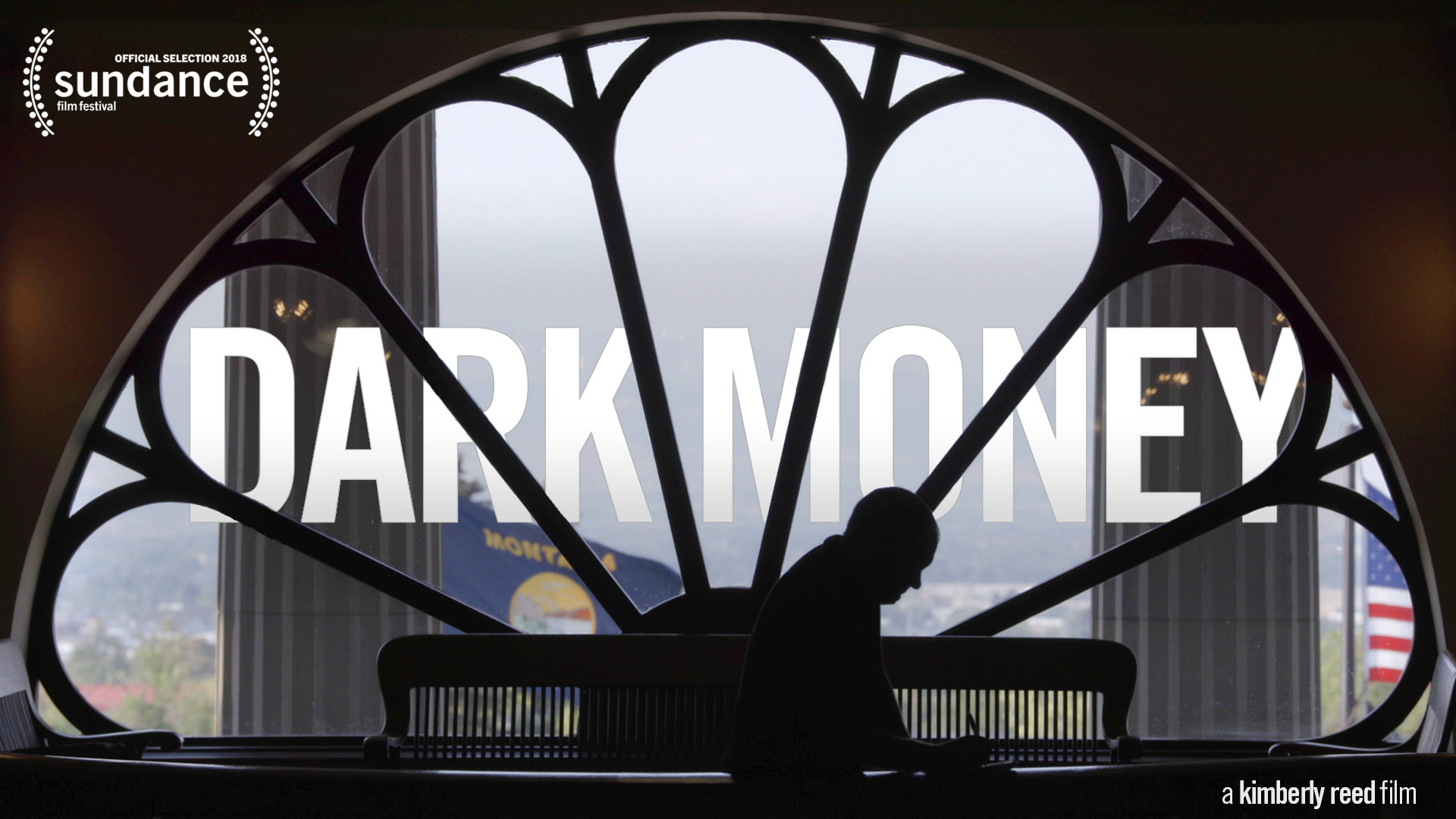 Single Tickets $6     Semester Passes $35     Where Are Films Shown?     Where Can I Park for free on Campus?  
DARK MONEY, a political thriller, examines one of the greatest present threats to American democracy: the influence of untraceable corporate money on our elections and elected officials. The film takes viewers to Montana—a frontline in the fight to preserve fair elections nationwide—to follow an intrepid local journalist working to expose the real-life impacts of the US Supreme Court's Citizens United decision. Through this gripping story, DARK MONEY uncovers the shocking and vital truth of how American elections are bought and sold. This Sundance award-winning documentary is directed/produced by Kimberly Reed (PRODIGAL SONS) and produced by Katy Chevigny (E-TEAM). 99 min
presented in part by the League of Women Voters Bloomington-Monroe County and Reverse Citizen's United.
Dark Money is a smart, scary political documentary that feels like a thriller – Entertainment Weekly
Dark Money should set off warning bells for even those who believe that the Citizens United decision, equating corporations with people and money with speech, was a First Amendment victory for free speech. Without a determination of where the unlimited dark money is ultimately coming from, the risk of covert influence of foreign money in our elections is ever-present. -Christian Science Monitor
Fri Oct 26
Memoir of War 7pm at the IU Fine Arts – Up
Dark Money 7:30 @ the IU Fine Arts Theater – Down

Sat Oct 27
Mary Shelley 5:30 @ the IU Fine Arts Theater
Memoir of War 7pm at the IU Global & International Theater – Last Chance!
Dark Money 8pm @ the IU Fine Arts Theater

Sun, Oct 28
NY International Children's Film Festival, 2pm & 3:15, IU Fine Arts Theater
Mary Shelley 5pm @ Bear's Place
Dark Money 7:30 @ Bear's Place