Oct 7 – 23 ♦ Scroll down for times and locations
Individual Tickets: $5 ♦ Semester Passes $30 ♦ Group Tickets and House Screenings call 812 727.0775
Robert Frank, now 91 years old, is among the most influential artists of the last half-century. His seminal volume, The Americans, published in 1958, records the Swiss-born photographer's candid reactions to peculiarly American versions of poverty and racism. Today it is a classic work that helped define the off-the-cuff, idiosyncratic elegance that are hallmarks of Frank's artistry.
Frank documented the Beats, Welsh coal miners, Peruvian Indians and The Stones. Director Laura Israel (Frank's longtime film editor) and producer Melinda Shopsin were given unprecedented access to the notably irascible artist. The assembled portrait is not unlike Frank's own movies – rough around the edges and brimming with surprises and insights – calling to mind Frank's quintessential underground movie, the 1959 Beat short, Pull My Daisy (co-directed by Alfred Leslie). Don't Blink includes clips from Frank's rarely seen movies, among them Me and My Brother and Cocksucker Blues. The soundtrack includes Lou Reed, Bob Dylan, Rolling Stones, White Stripes, Yo La Tengo, Tom Waits, and more.
♦
Rather than being a film about an artist, it's an attempt to show us what it's like to actually be an artist. –LA Times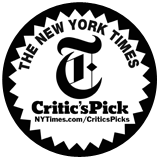 Here is an interview with filmmaker Laura Israel

Fri & Sat, Oct 21 and 22
Don't Blink: Robert Frank 6:45 IU Woodburn Hall
Zero Days 7:45 @ IU Fine Arts
My King  8:15 @ IU Woodburn Hall

Sun Oct 23
Don't Blink: Robert Frank  7:00  @ Bear's Place – Last Chance!
Sunday, Oct 23rd at the Buskirk-Chumley Theater
Frank Capra's Arsenic and Old Lace  2:15
The Exorcist 5pm
The Wailing 8pm
Tickets are on sale now for our Halloween Fest on October 23rd at the Buskirk-Chumley Theater