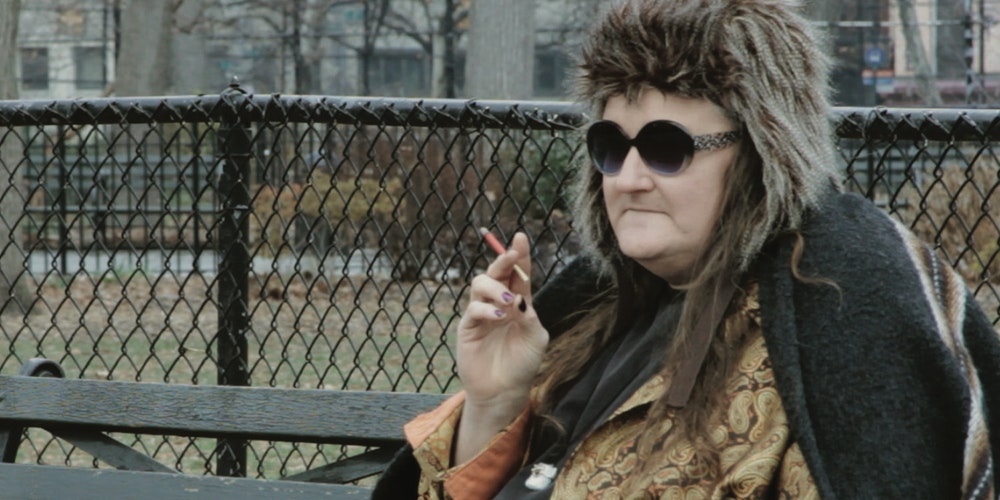 The Book of Conrad follows the celebrated writer, performance artist, and eccentric CA Conrad as he confronts his violent past and the suspicious death of his boyfriend, Earth. The film attempts to unravel the mystery of Earth's death, while Conrad wrestles with his inner demons. Influenced by Eileen Myles, Audre Lorde, Alice Notley, and Emily Dickinson, Conrad writes poems in which stark images of sex, violence, and defiance build a bridge between fable and confession.
CA Conrad is an award winning poet, the self-described "son of white trash asphyxiation, [who spent his] childhood selling cut flowers along the highways for his mother, and helping her shoplift." He is the author of several books of poetry, including 'The Book of Frank', 'Advanced Elvis Course', 'A Beautiful Marsupial Afternoon', and the newly released 'ECODEVIANCE: (Soma)tics for the Future Wilderness.'  (76 min)
A virtual performance by CA Conrad is also in the works on Jan 28th. We will keep you posted.
The Book of Conrad is funded in part by a Recover Forward grant from the Bloomington Urban Enterprise Association and is co-presented by the Writers Guild at Bloomington.