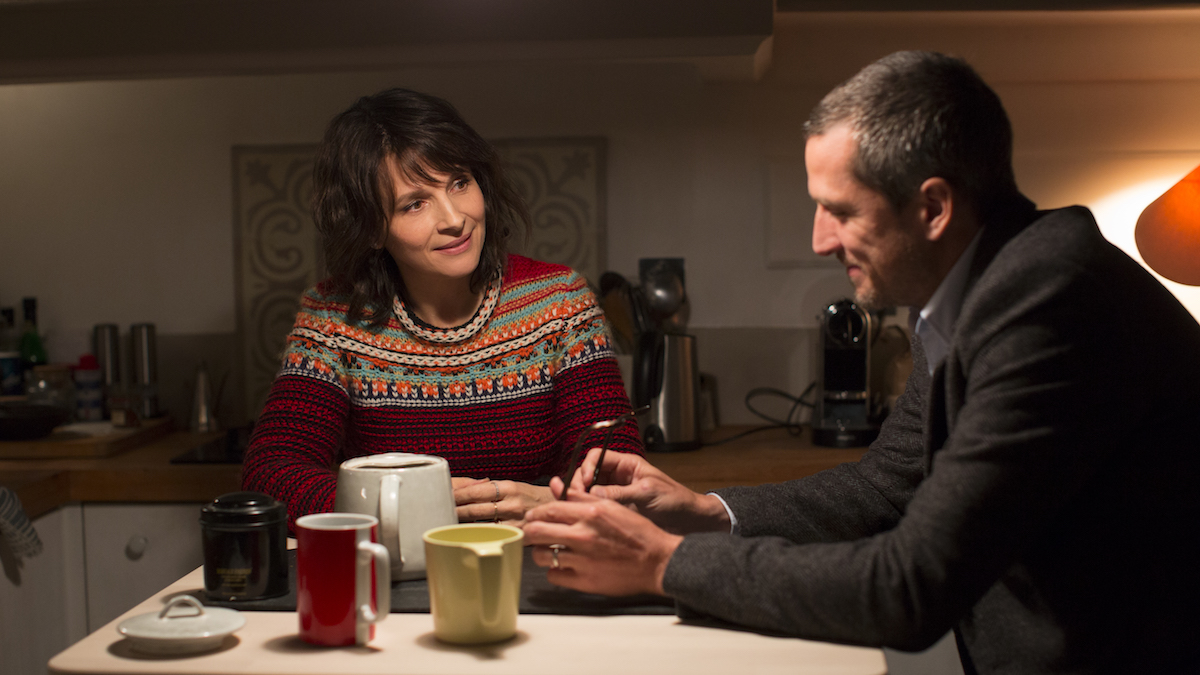 Single Tickets $6     Semester Passes $35     Where Are Films Shown?     Where Can I Park for free on Campus?

Juliette Binoche and Guillame Canet reunite with acclaimed director Olivier Assayas (Personal Shopper, Summer Hours) for this wry, seductive tale of sex, lies, and literature. Set amidst the bohemian intelligentsia of the Parisian publishing world, Non-Fiction traces the romantic and emotional fallout that results when a controversial writer blurs the line between fact and fiction, using his real-life love affairs—including a passionate fling with an actress (Binoche) who happens to be married to his editor (Canet)—as fodder for his explosive new novel. Balancing dry wit with keen observations on the tensions between art, commerce, and technology, Non-Fiction is a buoyant, breezy delight from a master director at his most effortlessly brilliant.
France | 108 min | subtitles
Non-Fiction is incredibly WITTY, FAST-PACED and unmistakably French. -Film Threat
Assayas seems to be channeling the spirit of Éric Rohmer and his marathon dialogue-fests, but this is SMART, INSIGHTFUL talk, delivered by an exemplary ensemble of performers. -The Wrap
An inextricably French romp about the frustrations of trying to leave your mark on a culture where photos disappear as soon as you've seen them, the most vicious murders are executed on message boards, and your mistress hasn't seen a single Ingmar Bergman film. It's the only movie ever made to reference "The Force Awakens," Taylor Swift, and German philosopher Theodor Adorno. Now 63, Olivier Assayas presides over AN EXTRAORDINARY BODY OF WORK that has always been at once both hyper-modern and eternal. – Indiewire
Friday June 21
Meeting Gorbachev – 7:15 IU Fine Arts Theater
Nureyev – 8pm  IU Global & International Theater
Saturday, June 22
Meeting Gorbachev – 6:15 – IU Fine Arts Theater
Non-Fiction – 7:15 Global & International Theater
Nureyev – 8pm IU Fine Arts Theater
Sunday, June 23 at Bear's Place
Non-Fiction 5:30 – Last Chance!
Nureyev – 8pm- Last Chance!