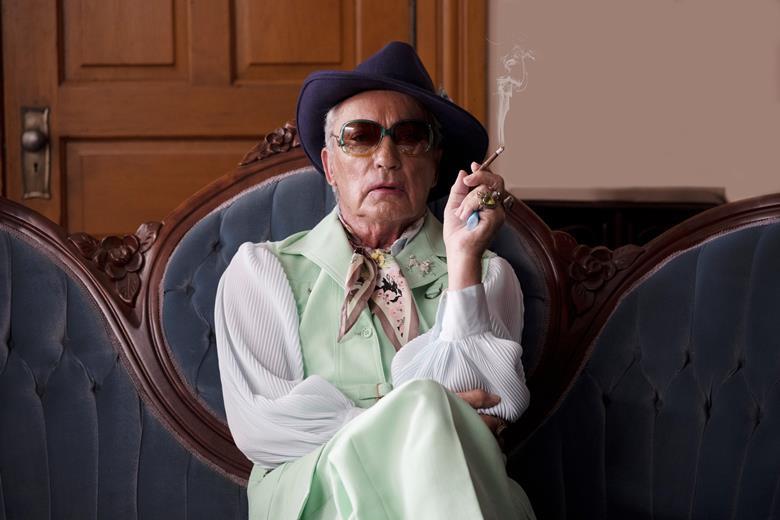 Nov 12, 13, 19 and 20 at 7:30 at the IU Radio & TV Theater
A retired hairdresser has given up on life and now lives in a nursing home in Sandusky, Ohio. But when he gets word that a former client's dying wish was for him to style her final hairdo, he sets out on an epic journey across Sandusky to confront the ghosts of his past–and collect the beauty supplies necessary for the job.
The legendary German character actor Udo Kier stars. (Kier's acting career goes back to the 1960s and the films of Werner Herzog and Rainer Werner Fassbinder.) Linda Evans co-stars Her career also dates back to the early '60s–anyone remember The Adventures of Ozzie and Harriet?
Directed by Todd Stephens, Swan Song is a comical and bittersweet journey about rediscovering oneself and looking gorgeous while doing so.

(2021 • 105 min)
Kier gets the role of his lifetime as a fabulously snarky, acerbic, long-retired hairdresser. – IndieWire
Tickets: only $8

Covid Protocols: Filmgoers must be vaccinated and must show proof of vaccination. This includes IU students, faculty and staff. (You can photograph your vaccination card and show it to us on your phone.)
Filmgoers must wear masks in the theater. Seating will be capped at 35% of capacity.Where Are Films Shown?     Where Can I Park for free on Campus?     Any other Questions? Send an email to editor@TheRyder.com