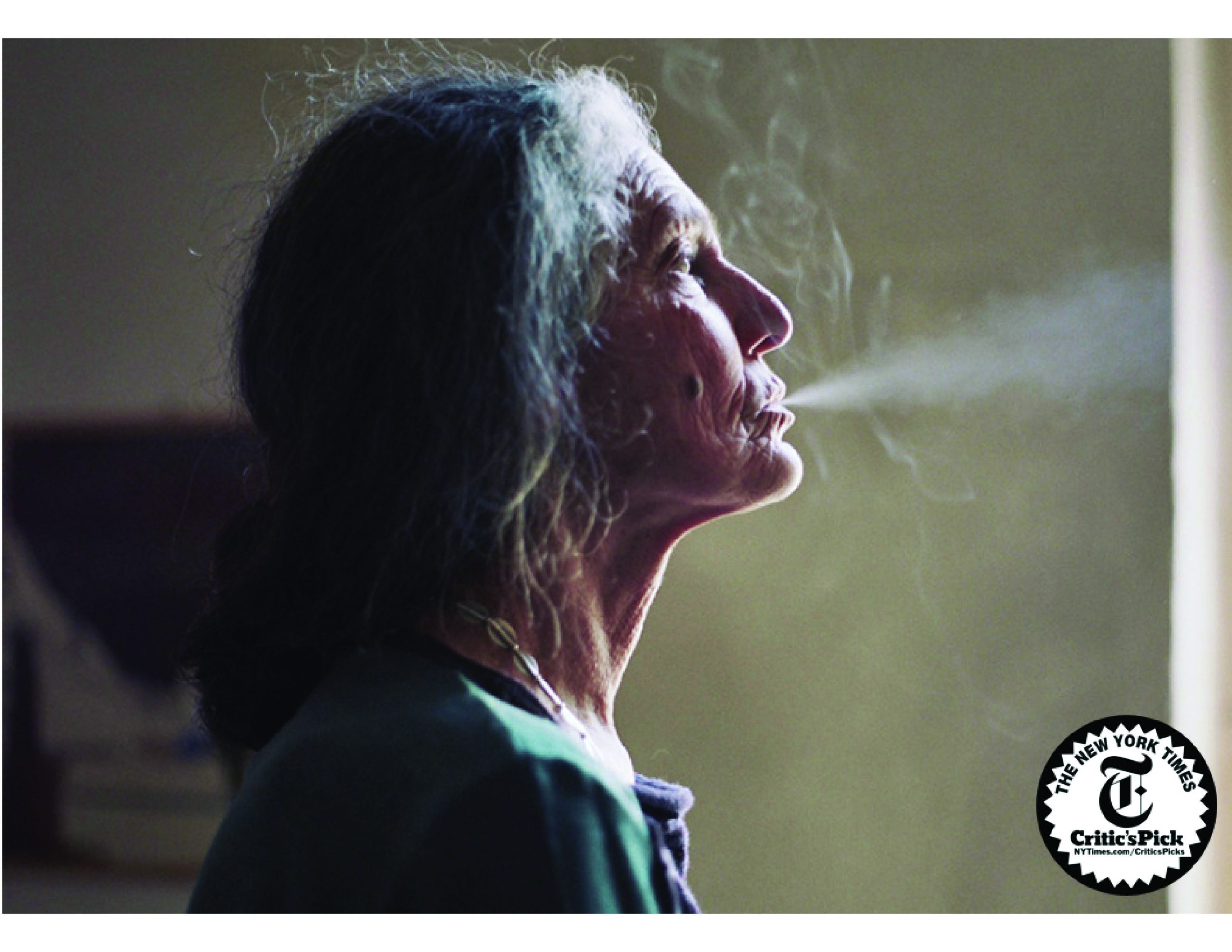 Single Tickets $6     Semester Passes $35     Where Are Films Shown?     Where Can I Park for free on Campus?    
I'll add to my list of heroines Benedetta Barzini, an Italian 1960s supermodel who became a leftist feminist and mother… One of the most moving and complex films at Sundance. – Amy Taubin, Film Comment
Benedetta Barzini wants to disappear. An iconic fashion model in the 1960s, she became a muse to Andy Warhol, Salvador Dali and Richard Avedon. As a radical feminist in the 1970s, she fought for the rights and emancipation of women. But at the age of 75, she is fed up with all the roles that life has imposed upon her and decides to leave everything and everybody behind, to disappear to a place as far as possible from the gaze of the camera. Only her son Beniamino is permitted to witness her journey. Having filmed her since he was a child in spite of all her resistance, he now wants to make a film about her, to keep her close for as long as possible — or, at least, as long as his camera keeps running. The making of the film turns into a battle between mother and son, a stubborn fight to capture the ultimate image of Benedetta — that of her liberation.
Italy / 94 Minutes
In English and Italian with English subtitles
Friday and Saturday, Jan 10 and 11
Raise Hell: Molly Ivins – 6:30 – IU Fine Arts Theater
The Disappearance of My Mother – 7pm – IU Global Theater
Synonyms 8:15 – IU Fine Arts Theater – Last Chance!

Sunday, Jan 12 at Bear's Place
The Disappearance of My Mother 5:15 – Last Chance!
Raise Hell: The Life and Times of Molly Ivins – 7:30 – Last Chance!