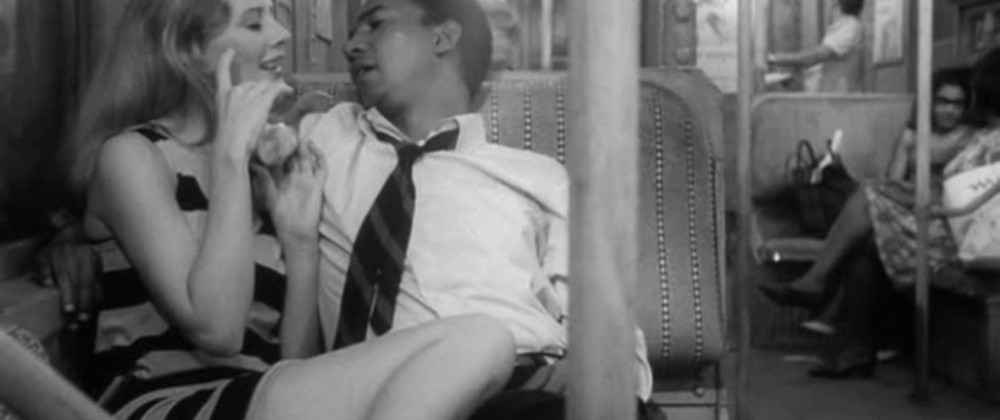 Sunday, Oct 16 • Free Screening at 7pm at the IU Fine Arts Theater
A young, conservative Black man is riding on a New York City subway car. The only other passenger is a blonde femme fatale looking for trouble. She sizes him up. Sexual tension, righteous fury, and racial bigotry collide in a razor's edge confrontation between this unlikely pair.
Al Freeman (Malcolm X) and two-time Academy Award nominee Shirley Knight in this adaptation of LeRoi Jones' controversial play directed by Anthony Harvey.
1966 • 55 min
presented by The Bloomington Writers Guild