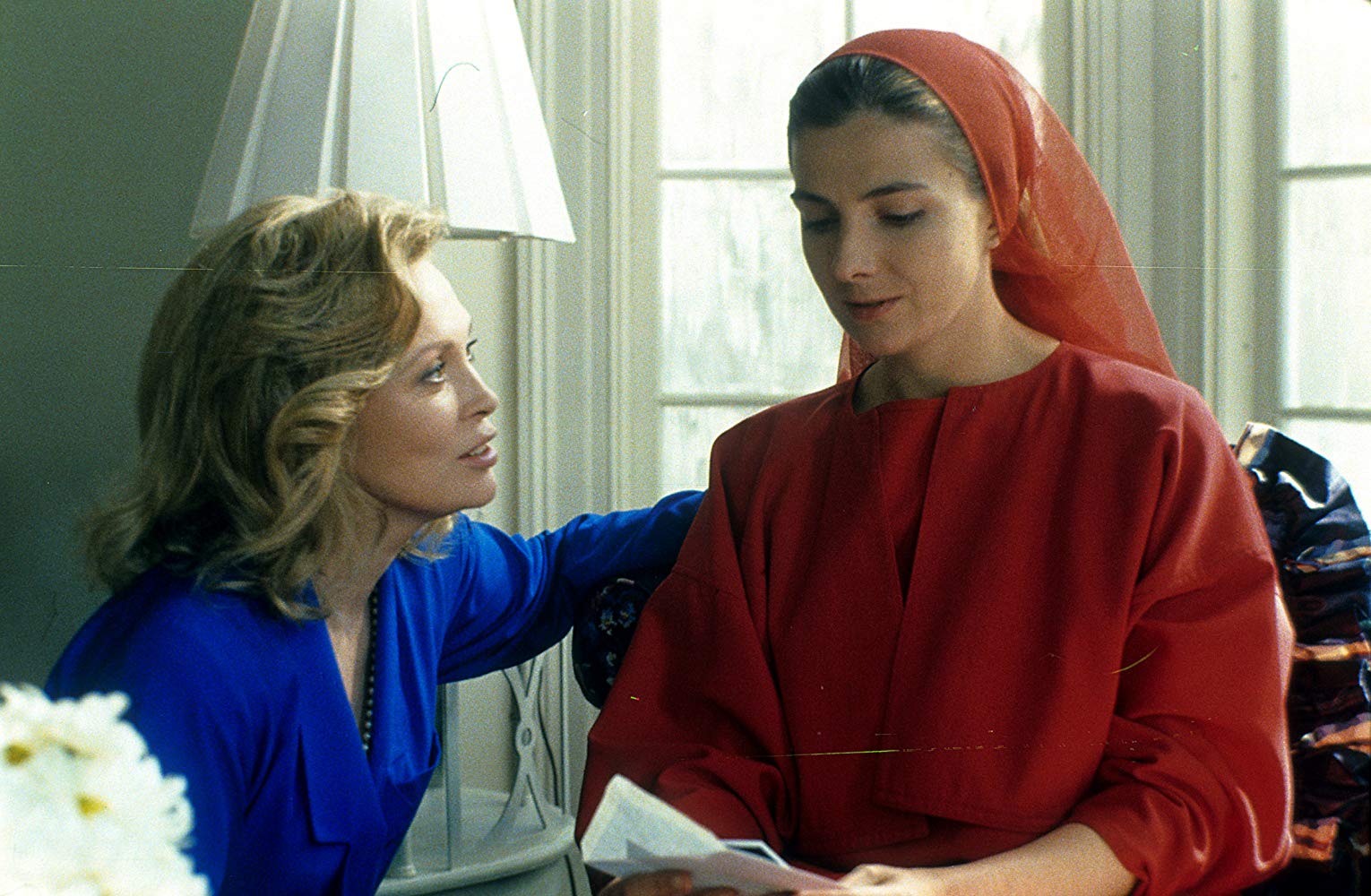 Semester Passes $35     Where Are Films Shown?     Where Can I Park for free on Campus?    WATCH THE TRAILER

Before the 2017 television series, there was the 1990 movie. Natasha Richardson and Faye Dunaway star in the original film, based on Margaret Atwood's novel about religious tyranny and sexual slavery. Directed by Volker Schlöndorff (The Tin Drum), from a screenplay by English playwright Harold Pinter. Aiden Quinn and Robert DuVall co-star.
In the near future, war rages across the Republic of Gilead—formerly the United States of America—and pollution has rendered 99% of the population sterile. Captured (and separated from her daughter) while attempting to cross the Canadian border, Kate is relocated to a facility where she is trained to become a Handmaid — a concubine for one of the privileged but barren couples who rule over Gilead's religious fundamentalist regime. (108 min)
Sun, Jan 27 at the Buskirk-Chumley Theater
Meru – 2:30
Free Solo – 4:45
The Handmaid's Tale 7:15pm – – Last Chance!

Sun, Jan 27 @ Bear's Place
Shoplifters 7pm