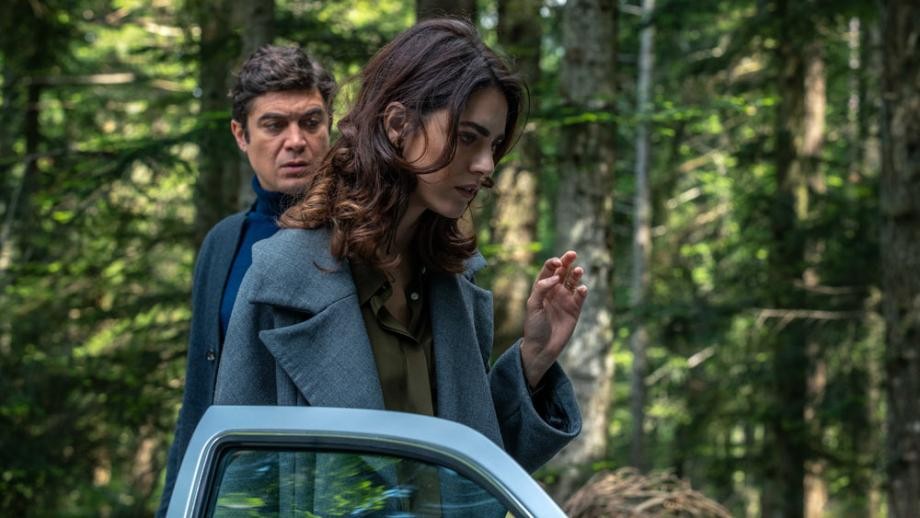 We are featuring two delicious murder mysteries this week in our virtual cinema, one from Italy and one from France. Both feature characters accused of murder and under house arrest, an apt metaphor for our lives in the summer of 2020.  
THE INVISIBLE WITNESS:  A young, successful entrepreneur wakes up in a hotel room locked from the inside next to his dead lover. He becomes the chief suspect, While awaiting trial under house arrest, he enlists the aid of a defense attorney who has never lost a case. Largely told in flashback, this noirish thriller from director Stefano Mordini recreates the days of intrigue that lead up to that fateful night. Characters' motivations begin to blur until no one is quite who they seem to be, leading to a pulse-pounding conclusion that will leave you guessing until the final shot.  (in Italian with subtitles; 102 minutes; 2020) Watch The Invisible Witness right here, right now
THE GIRL WITH A BRACELET: Lise is 18 years old and is accused of murdering her best friend two years earlier. She's been under house arrest, wearing an ankle bracelet to monitor her whereabouts, hence the film's title. As her trial starts, her parents stand by her side. But once her secret life is revealed in court, her innocence is far from certain and her parents' faith begins to unravel. Directed by Stéphane Demoustier (in French with subtitles; 96 minutes; 2020) Watch The Girl With a Bracelet right here, right now.