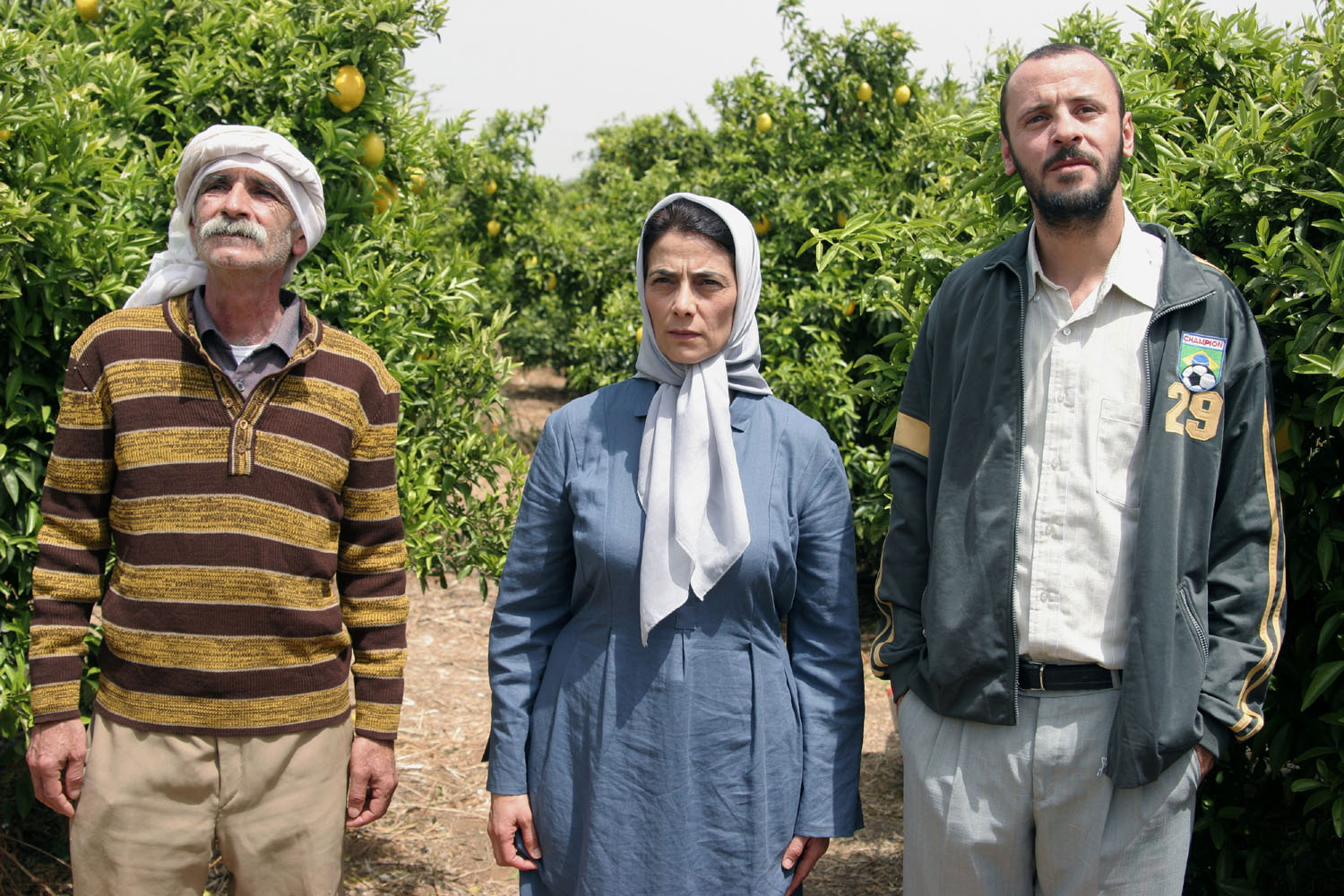 Tickets $6     Where Are Films Shown?     Where Can I Park for free on Campus?     Any other Questions? Send an email to editor@TheRyder.com
Two Nights Only!  Lemon Tree is set in the West Bank, where Palestinian widow Salma Zidane tends her lemon grove. However, when Israeli Defense Minister Navon moves in across the way, his security guards demand she removes the trees, which could shelter terrorists. Salma refuses to back down.
Lemon Tree is part of a series of film screenings and discussions at Ryder and at the IU Cinema. The community organization, Citizens for a Just Peace in Palestine/Israel, has curated several films in accord with its conviction that peace between Israelis and Palestinians remains one of the crucial imperatives of our time. Such a peace can be achieved only when both parties enjoy the blessings of real justice and security. The films explore the forces that generate conflict as well as possible avenues of peaceful resolution, while underscoring the common humanity of those involved in existential struggles.
Friday, March 6
Lemon Tree (Q&A hosted by David McDonald) – 7:30 – IU Fine Arts Theater

Saturday, March 7
Rigoletto – 4pm – IU Fine Arts Theater
Beanpole – 6:45 – IU Global Theater
Lemon Tree – 7:30 IU Fine Arts Theater – Last Chance!