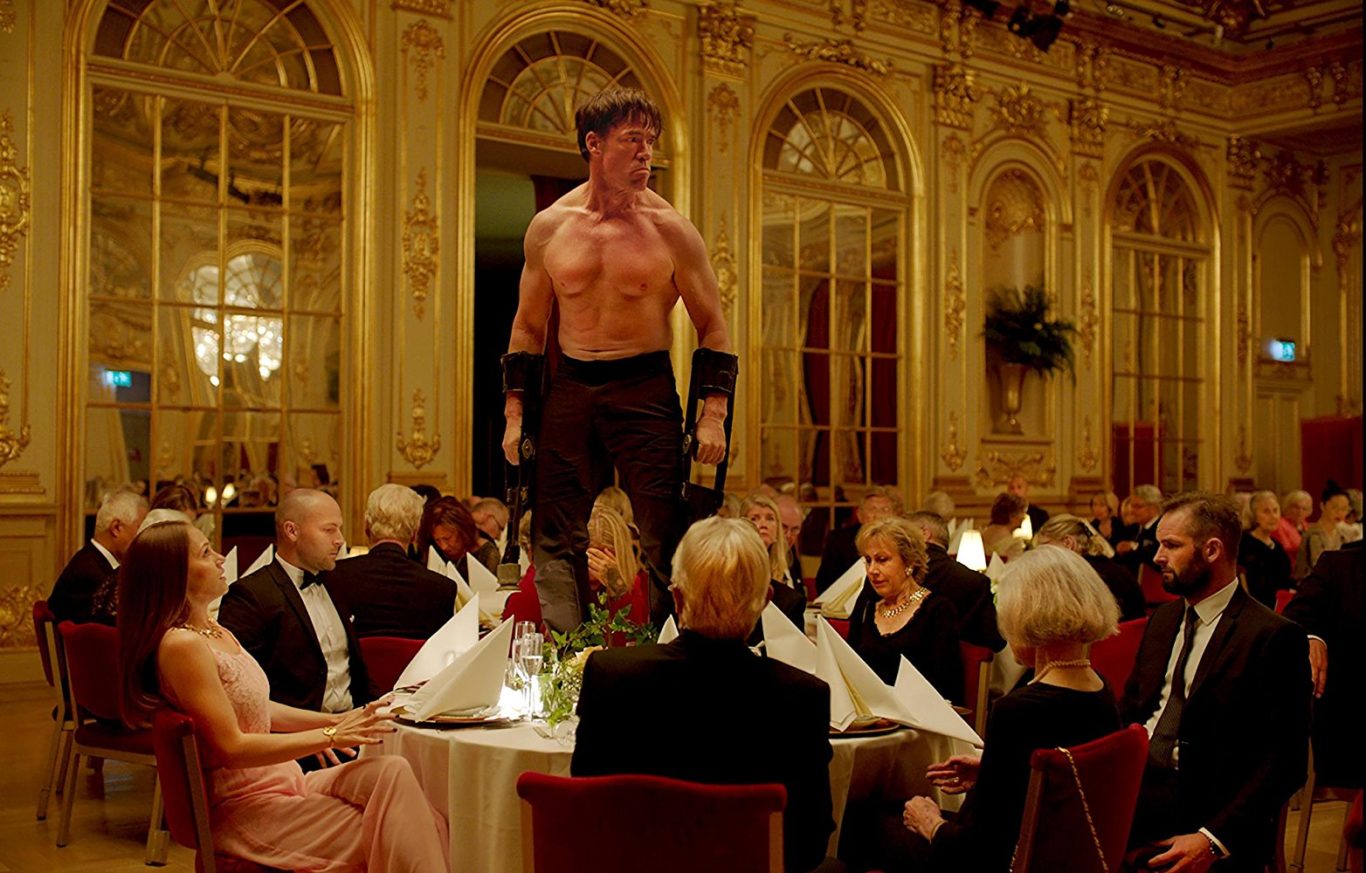 Feb 4     Single Tickets $6     Semester Passes $30     Where Are Films Shown?     Where Can I Park? 
2018 ACADEMY AWARD NOMINEE: BEST FOREIGN FILM
Christian is the respected curator of a contemporary art museum, a devoted father of two who drives an electric car and supports good causes. His next show is The Square, an installation in the museum's courtyard: a small square, set amid the cobblestones, and intended as a sanctuary where all rights are to be respected. But sometimes it's difficult to live up to your own ideals.
The Square is directed by Swedish filmmaker Ruben Östlund. Some of you saw his 2014 film, Force Majeure, about an avalanche in the Alps.

142 min / Winner: Palme D'or Cannes Film Festival
The Square is A COMIC TOUR-DE-FORCE. It's a refined sort of discomfort, a highbrow cringe comedy that uses the tools of both art-house and trendy marketing to satirize. – Consequence of Sound
This is A MOVIE WITH A LOT ON ITS MIND, from art to altruism, and it could function as a Rorschach test for its audience, reflecting viewers' anxieties and insecurities right back at them. It's also just really, really funny. – The A.V. Club
Sunday, Feb 4
BPM (Beats Per Minute) 4:30 @ Bear's Place – Last Chance!
The Square  7:15 @ Bear's Place – Last Chance!