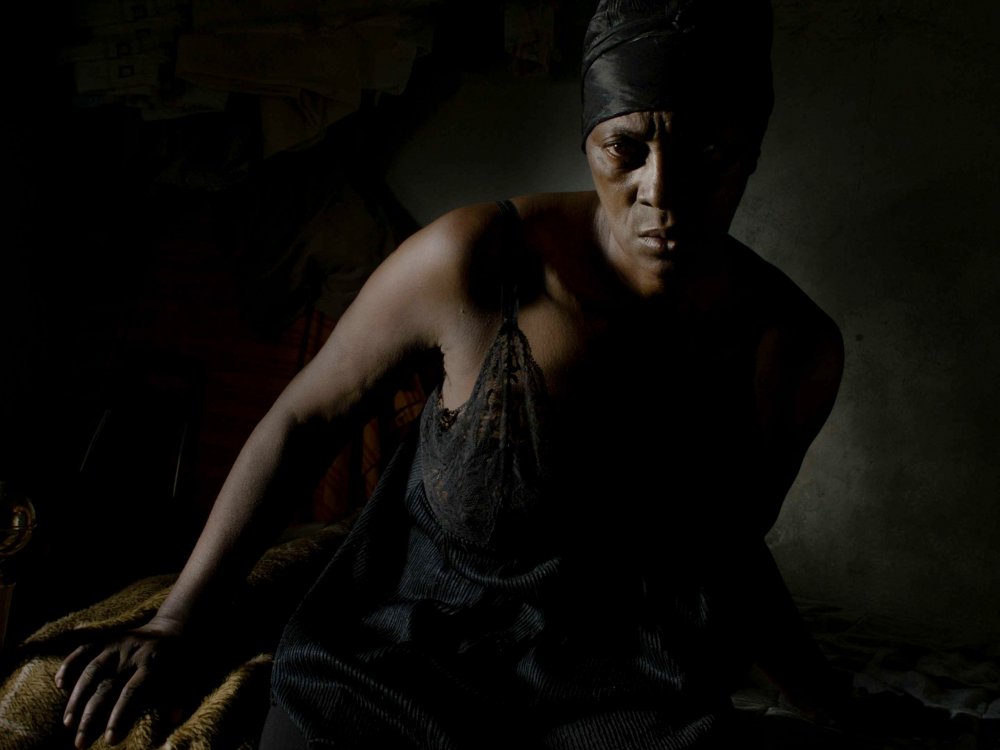 Single Tickets $6     Semester Passes $35     Where Are Films Shown?     Where Can I Park for free on Campus?    
Portuguese director Pedro Costa has continually returned in his films to the Fontainhas neighborhood, a shantytown on the outskirts of Lisbon that's home to largely immigrant communities. Not merely a chronicler of the poor and dispossessed, Costa renders onscreen characters that exist somewhere between real and fictional, the living and the dead. His latest, a film of deeply concentrated beauty, stars nonprofessional actor Vitalina Varela in a truly remarkable performance. She plays a Cape Verdean woman who has come to Fontainhas for her husband's funeral after being separated from him for 25 years, and despite her alienation begins to establish a new life there. The grief of the present and the ghosts of the past commingle in Costa's ravishing chiaroscuro compositions, a film of shadow and whisper that might be the director's most visually extraordinary work.
Portugal / 124 minutes          WATCH AN INTERVIEW WITH THE FILMMAKER
A plaintive and piercingly beautiful vision. Pedro Costa is one of our planet's two or three greatest living filmmakers.

— Christopher Small, Sight & Sound
A ravishing, masterful vision. The mystery and wonder of Pedro Costa's filmmaking defies any specific category. Gorgeous. Transcendent.

— Eric Kohn, Indiewire
Spellbinding. Dazzling. Conjures chiaroscuro wonder after chiaroscuro wonder."

— Neil Young, The Hollywood Reporter