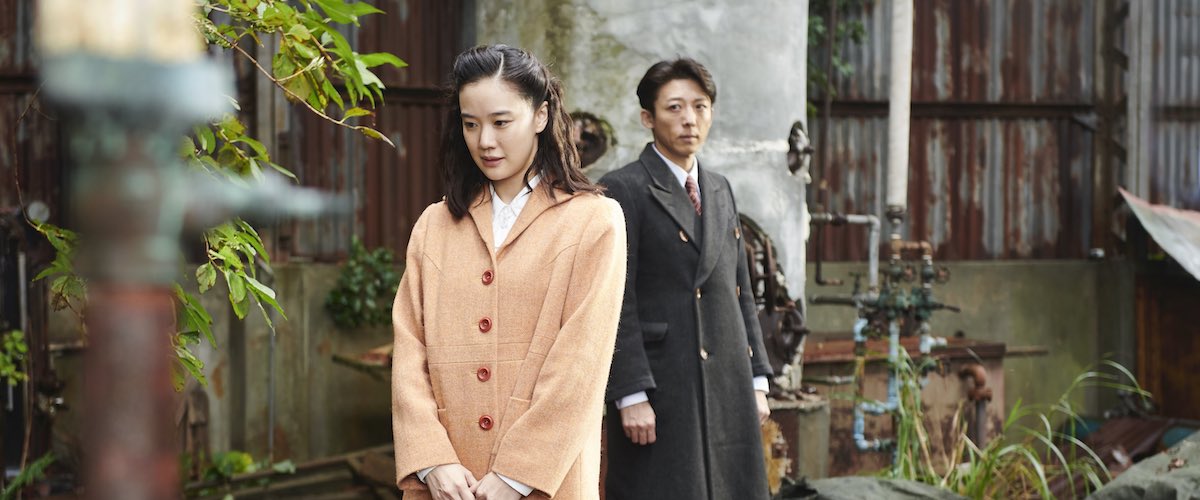 Nov 5, 6 and 7 at 7:15 at the IU Radio & TV Theater
The new film by Kiyoshi Kurosawa is an espionage drama in the league of Hitchcock's Notorious. Wife of a Spy is set in 1940 in Kobe, on the eve of the outbreak of World War II. After traveling to Manchuria, a Japanese colony, an amateur filmmaker decides to bring to light the things he witnessed there, and secretly filmed. Meanwhile, his wife must seduce, scheme, and even betray in order to outwit a ruthless secret police lieutenant who is suspicious of her husband's activities.
Wife of a Spy is co-written by Ryusuke Hamaguchi, whose new film, Wheel of Fortune & Fantasy, opened several weeks ago to critical enthusiasm. We will be screening Wheel of Fortune in December.
2021 • Japan • 115 min
"Critic's Pick!  Linear narrative perfection with every scene perfectly calibrated." –The New York Times
"Worthy of John Le Carre's storied blend of tradecraft, history and insight into the ramifications of duplicity." –The Wrap
Tickets: only $8

Covid Protocols: Filmgoers must be vaccinated and must show proof of vaccination. This includes IU students, faculty and staff. (You can photograph your vaccination card and show it to us on your phone.)
Filmgoers must wear masks in the theater. Seating will be capped at 35% of capacity.Where Are Films Shown?     Where Can I Park for free on Campus?     Any other Questions? Send an email to editor@TheRyder.com