Film: 12 Criterion Releases That Made My 2014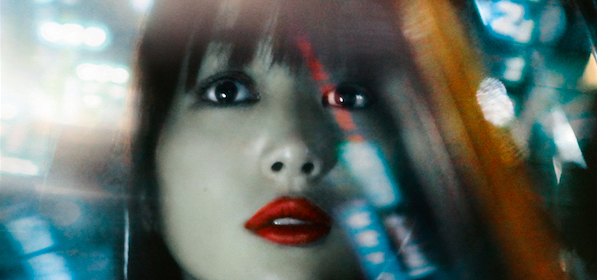 ● by Craig J. Clark
As any self-respecting cinephile can tell you, the Criterion Collection is an invaluable and expertly curated resource for anybody looking to be a well-rounded movie-lover. Releasing dozens of films a year (at the rate of 6-8 a month with the occasional boxed set thrown in for good measure), there's never a shortage of goodness to be had on Criterion's slate. (This also includes their periodic Blu-ray upgrades, which often come with new supplements that weren't included on the original releases.)
Before we get too far into 2015 (which is yielding its own crop of must-buys, including Guy Maddin's My Winnipeg, Rainer Werner Fassbinder's The Bitter Tears of Petra von Kant, Nicolas Roeg's Don't Look Now, and Jean-Pierre Melville's Le silence de la mer), I'd like to highlight a dozen of their best titles from 2014 – one for each month.
●
January
Thief — The feature debut of writer/director Michael Mann, 1981's Thief is also the first of Mann's films to be added to the Collection (and hopefully won't be the last). A vast improvement over the previous DVD from MGM, this new transfer accentuates the film's slick look, which is perfectly complemented by Tangerine Dream's throbbing electronic score. Come for the movie, stay for the commentary and brand-new interviews. Just pay no attention to Mann's second-guessing about the soundtrack. He definitely got that right the first time.
●
February
King of the Hill — Steven Soderbergh is certainly no stranger to Criterion, which previously released his films Schizopolis, Gray's Anatomy, Traffic, Che, and And Everything Is Going Fine. (He also recorded a commentary for their edition of Carol Reed's The Third Man.) King of the Hill is a special case, though, since it hadn't even received a DVD release before Criterion plucked it from obscurity, which is all the more undeserved since it's one of Soderbergh's best. Also included at no extra cost: The Underneath, the film that compelled him to go back to the basics and return to Hollywood once his creative juices were recharged.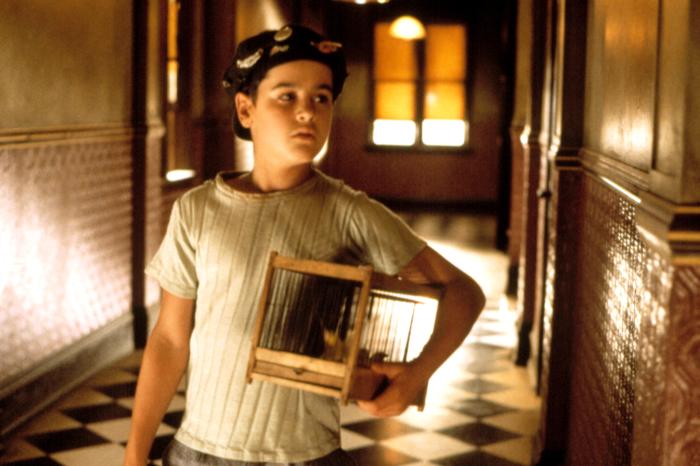 King Of The Hill
●
March
The Hidden Fortress — Criterion has a long history with Akira Kurosawa's films. (It's not for nothing that Seven Samurai is Spine #2.) The latest to get a Blu-ray upgrade is 1958's The Hidden Fortress, which is known for inspiring George Lucas's Star Wars, but is a cracking good adventure yarn in its own right. Best of all, it features a new commentary by Kurosawa expert Stephen Prince.
●
April
Breaking the Waves — The latest Lars von Trier provocation to find a place in the Collection (after The Element of Crime, Europa, and Antichrist), 1996's Breaking the Waves is anchored by a fearless performance from Emily Watson as a new bride who goes to extreme lengths to please her husband. Considering von Trier is a filmmaker with a reputation for going to great lengths to displease his audience, it's good to be reminded of a time when his objectives weren't so murky.
Breaking The Waves
●
May
Like Someone in Love — In addition to digging into the past, Criterion has found plenty of room for contemporary foreign films in its Collection. One of the early beneficiaries of this tendency was Iranian filmmaker Abbas Kiarostami, whose 1997 film Taste of Cherry was among their earliest DVD releases. Likewise, his 2010 film Certified Copy didn't have to wait long for the Criterion seal of approval, with 2012's Like Someone in Love the most recent one to be added to the fold. If history is anything to go by, its story of the unlikely bond that grows between a young student and an elderly academic is one that will continue to resonate for years to come.
[Image at the top: Like Someone In Love]
●
June
Judex — One of the most welcome releases of the year from my vantage point was Georges Franju's 1963 film Judex. A loving homage to the silent serials of Louis Feuillade, it's chock full of surreal imagery, outlandish plot development, and feverish flights of fancy. It's all grounded, though, by Franju's sense of poetic realism, which he previously put to use in the macabre Eyes without a Face. I certainly hope this means Criterion has more of his films up their sleeves.
●
July
The Essential Jacques Demy — The perfect starting point for anybody looking to explore Demy's world, this set includes his most celebrated films (1964's The Umbrellas of Cherbourg, 1967's The Young Girls of Rochefort, and 1970's Donkey Skin), his first two black-and-white features (1961's Lola and 1963's Bay of Angels), and one of his last (1982's Une chamber en ville). Throw in a pair of documentaries directed by his widow, Agnès Varda, four of his shorts, and a bevy of new and archival interviews, and you've got plenty to keep yourself occupied for a good long while.
●
August
Love Streams — A previous recipient of the boxed set treatment – with 2004's John Cassavetes: Five Films — the inclusion of this late-period Cassavetes in the Collection is enough to give me hope that some of Jacques Demy's less-heralded efforts (like 1985's Parking) will also find a place in it. Made in 1984 for Cannon Films during the period when they were courting art-house respectability, Love Streams is a Cassavetes film through and through, which means some will find it overlong, self-indulgent, and unfocused. It's also alive to the possibilities of cinema and its ability to communicate emotional truth. As a bonus, Criterion's release includes the documentary "I'm Almost Not Crazy…," which gives the viewer a fascinating glimpse into his process.
●
September
Eraserhead — Proof that all good things come to those who wait, the Criterion Blu-ray of David Lynch's 1977 debut feature blows all previous versions out of the water. Not only is the digital restoration a revelation, but as a bonus the package includes six of Lynch's short films, from the primitive Six Men Getting Sick and The Alphabet to the deeply disturbing The Grandmother and Premonitions Following an Evil Deed, which was Lynch's contribution to the 1995 film Lumière and Company. On its own, it stands as one of Lynch's most astonishing cinematic feats.
Eraserhead
●
October
The Complete Jacques Tati — Before putting out this comprehensive set, Criterion had previously released M. Hulot's Holiday, Mon Oncle, Playtime, and Trafic individually. Now they've been brought together along with his debut feature, 1949's Jour de fête, and his swan song, 1974's Parade, and all of his related shorts. In the interest of thoroughness, Criterion has included every alternate version of each of the film that has one, and bonus features galore. It's enough to leave even the most dedicated Tati head speechless.
●
November
The Shooting/Ride in the Whirlwind — To go with Monte Hellman's Two-Lane Blacktop (first released on DVD in 2007 and upgraded to Blu-ray in 2013), Criterion has paired up the two westerns he made in 1966 with producer/star Jack Nicholson, who also wrote one of them. Marvels of economy, both in terms of their narratives and the wherewithal it takes to make two films for the price of one, The Shooting and Ride in the Whirlwind are ample evidence that raw talent flourishes when it's given the opportunity.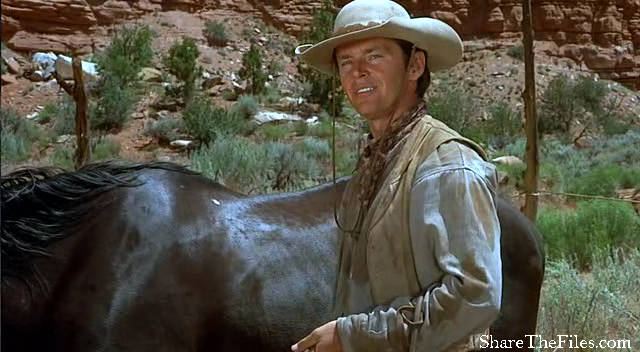 Ride In The Whirlwind
●
December
Safe — Other that doing the introduction for Criterion's 2003 release of Rainer Werner Fassbinder's Ali: Fear Eats the Soul (upgraded to Blu-ray in September), Todd Haynes didn't get one of his own films added to the Collection until 1995's Safe got the nod at the end of the year. An early starring role for Julianne Moore, who's currently receiving a lot of attention for her performance as an early-onset Alzheimer's sufferer in Still Alice, Safe finds Moore tackling a character beset by an equally debilitating malady, only this one is harder to put a name to. It's also one of Haynes's strongest films, which hopefully means there be more to come in the future. Knowing Criterion, that's a pretty fair bet.
The Ryder ● February 2015