Film: The Winter Of Our Discontent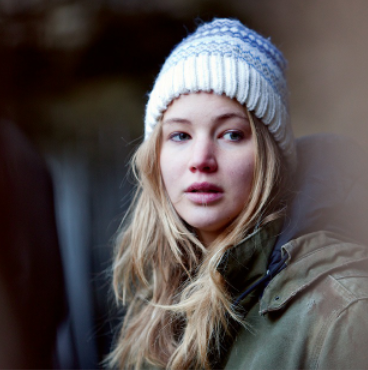 ▼
◆ by Craig J. Clark
When the temperatures start to drop, there's no better time to make a mug of hot cocoa, curl up in a warm blanket, and bask in the glow of your television set (or computer monitor). While you're doing so, here's a selection of wintry movies to help you pass the time and make you glad you're not outside.
Peter O'Toole and Katharine Hepburn in "The Lion In Winter"
■
The perfect film for anybody who's obsessed with the doings of the royal family or can't stand to be around their own is 1968's The Lion in Winter. Set in the year 1183 and written by James Goldman, based on his own play, it stars Peter O'Toole as the title character, the roaring King Henry II of England, who decides to spend his Christmas holiday picking which of his sons will succeed him. The candidates are Richard (Anthony Hopkins, making his feature film debut), Geoffrey (John Castle, a stage actor who had previously appeared in Antonioni's Blow-Up), and John [Nigel Terry], also making his film debut), all of whom are jockeying for position. Also present for the festivities: Henry's wife, Eleanor of Aquitaine (Best Actress-winner Katharine Hepburn), who's receiving a brief reprieve after being imprisoned for ten years; his mistress, Alais (Jane Merrow), who was once promised to Richard; and King Philip II of France (Timothy Dalton, also making his film debut), Alais's half-brother, who plans to put the screws to Henry one way or the other. Spend two hours with this dysfunctional family and your own relations won't seem nearly so bad.
Familial dysfunction can also be found at the center of 2010's Winter's Bone, which heralded the arrival of an exciting young talent. A devastatingly bleak film, its stars Jennifer Lawrence as a 17-year-old high school dropout in rural Missouri who's raising her younger siblings because her mother is pretty much a basket case and her absent father is a wanted meth cooker. Director Debra Granik (making an assured second feature) and her co-writer Anne Rosellini establish their desperate situation in the space of a handful of scenes (the one where Lawrence has to give up her horse because they can't afford to feed it anymore speaks volumes about her character) before making it even more desperate. Seems her father has put up their house and property as collateral on a bail bond, and if he fails to show up for court they'll lose everything.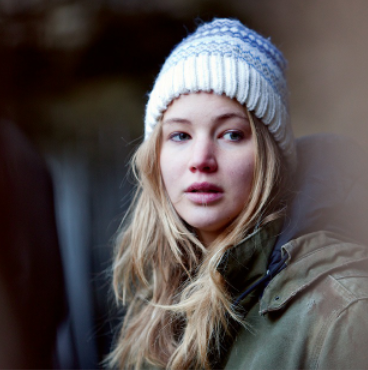 Jennifer Lawrence as Ree in "Winter's Bone"
■
Thus begins Lawrence's quest to find her father or, failing that, prove to the authorities that he can't be found because he's dead. It's not always a pleasant journey – the threat of violence is ever-present and when it rears its head it's profoundly disturbing – and Lawrence doesn't get much help, even from people she's related to by blood. (Calling them "family" would be something of a stretch.) Her steely eyed determination does win her some converts, though, including a former classmate (Shelley Waggener) who dropped out to get married and have a baby, and her quietly menacing uncle who goes by the unlikely name of Teardrop (John Hawkes) and backs her up at a critical juncture. Suffice it to say, everything that Lawrence does in the name of keeping her family together has weighty consequences, and no one knows that better than she does. It's easy to come away with the impression that this is far from the first crisis she's faced — and it won't the last.
Another film that puts the ties that bind people together at the forefront is 1997's The Winter Guest, which stars real-life mother-and-daughter Phyllida Law and Emma Thompson. The directorial debut of Alan Rickman, who co-scripted with playwright Sharman MacDonald based on MacDonald's play, The Winter Guest is comprised of four interlocking stories, each of which follows a different pair around a small coastal town in Scotland. In addition to Law and Thompson, who talk around Thompson's desire to move away after she's widowed, the film follows two schoolboys who play hooky from school, two teenagers (one of them Thompson's son) who embark on a tentative relationship, and two old ladies who are in the habit of attending funerals of people they don't know. Considering how dead the town is at that time of year, there doesn't appear to be much else for them to do.
Emma Thompson and Phyllida Law In "The Winter Guest"
■
In a way, a theatrical troupe can be like a family – at least as long as the show is still running. This is illustrated by Kenneth Branagh's 1995 film A Midwinter's Tale, which was originally called In the Bleak Midwinter before the American distributor decided a black-and-white comedy-drama about a group of struggling English actors trying to mount an underfunded production of Hamlet was a hard enough sell without the word "bleak" in the title. Something of a serio-comic warm-up for Branagh's own star-studded adaptation of the play, which came along the following year, A Midwinter's Tale stars Michael Maloney as a frustrated actor who tries to lift himself out of his creative torpor by directing and starring in what turns out to be a rather ramshackle version of Shakespeare's most famous play.
A knowing look at the clash of egos that goes into any creative endeavor, A Midwinter's Tale is also notable for featuring some actors that went on to appear in Branagh's Hamlet in different roles, starting with Maloney, who was demoted from the title character to playing the role of Laertes. He's joined by Nicholas Farrell, who made a lateral move from Laertes to Horatio, and Richard Briers, who went from playing King Claudius (opposite John Sessions in drag as Queen Gertrude) to Polonius. Newcomers to the fold include Celia Imrie (as frazzled production designer Fadge), Absolutely Fabulous alums Julia Sawalha (as Maloney's myopic Ophelia) and Jennifer Saunders, and Joan Collins (as his straight-shooting agent). All involved bring their own baggage, both personal and professional, to bear, but to a man (or woman — or man playing a woman) they live up to the old adage that the show must goes on.
Jennifer Saunders and Joan Collins In "A Midwinter's Tale"
■
Even with its less portentous title, A Midwinter's Tale underperformed at the box office, but one film that actually benefited from a title change was the one-time cult favorite Chilly Scenes of Winter. A winning story about a hapless romantic that didn't do so hot when it was initially released in 1979 under the title Head Over Heels, it made out much better a few years later when it was re-released with the original title and downbeat ending of the Ann Beattie novel on which it was based.
Written for the screen and directed by Joan Micklin Silver, Chilly Scenes of Winter has an Annie Hall-like quality, which isn't too surprising since both films are about a doomed romance that is being remembered by one of the participants after the fact. The one doing the remembering is civil servant John Heard, who is still pining for former co-worker Mary Beth Hurt one year after she left him to return to her husband. Heard's inability to move on leads to some stalkerish behavior, but he only acts that way because he believes he'd be better for her than a husband who loves her too little. What ultimately drives her away, ironically, is the fact that Heard loves her too much. Now, is that really such a crime?
The forging of tenuous connections comes into play in a big way in Tom Tykwer's Winter Sleepers, which was made in 1997 but not released in the U.S. until 2000 (after the runaway success of Run Lola Run). Based on a novel by Anne-Francoise Pyszora, who co-wrote the screenplay with Tykwer, the film follows a quartet of 20somethings whose lives intersect in unexpected ways over the winter holidays. Nurse/aspiring actress Marie-Lou Sellem and translator Floriane Daniel live together in Sellem's villa, Daniel is seeing self-centered ski instructor Heino Ferch, and Sellem takes up with cinema projectionist Ulrich Matthes, who suffers from short-term memory loss thanks to a head injury and has to take pictures and record conversations on tape to maintain some semblance of a life. This comes into play when Matthes is involved in a freak car accident with farmer Josef Bierbichler, whose daughter is critically injured in the crash, and neither of them is able to clearly remember what happened – or who was at fault.
If that plot strand sounds vaguely reminiscent of Memento, keep in mind this film was made three years before Christopher Nolan's breakthrough. And instead of jumbling the chronology, Tykwer emphasizes the interconnectedness of his characters by cutting between them at crucial moments, as if they had a weird kind of low-level psychic bond. He also relies on the propulsive score (which he composed with Reinhold Heil and Johnny Klimek) to move the action along and pieces by minimalist composer Arvo Pärt to get at the sadness and melancholy of the story. It's a combination that makes for an extremely compelling film about the ways coincidence shapes life, a theme to which Tykwer would return with a vengeance the following year.
Anyone who wishes we could skip winter altogether might do well to check out 2006's The Last Winter. Directed and edited by Larry Fessenden, who also co-wrote the film with Robert Leaver, it's a chilling environmentalist fable about what happens when an American oil company gets permission to drill in the Arctic National Wildlife Refuge. The short version: it ain't pretty.
The long version: Ron Perlman is flown in to find out what the holdup on the project is and why James Le Gros, the expert hired to do the environmental impact reports, won't sign off on it. Seems there's some concern about the melting permafrost, making the creation of ice roads impossible, but Perlman is less troubled by this than the fact that Le Gros has taken up with fellow outpost employee Connie Britton. Then things start happening that he can't ignore, like crew member Zach Gilford going missing for several hours; he returns, only to take off his clothes and walk out into the night. Then mechanic Kevin Corrigan also starts acting weird, at which point it's decided to get everybody out of Dodge, but Perlman and Le Gros continue to butt heads until the bitter end. (And considering how cold it is, that end is quite bitter, indeed.)
So, if The Last Winter is anything to go by, maybe a little cold weather isn't such a bad thing after all. Plus, once spring arrives it'll be time to get a jump on the summer movie season. And what is one of the first tentpoles being erected? Why, it's Marvel's Captain America: The Winter Soldier! How about that?
The Ryder ● December 2013
▲