Il Buco: May 20-29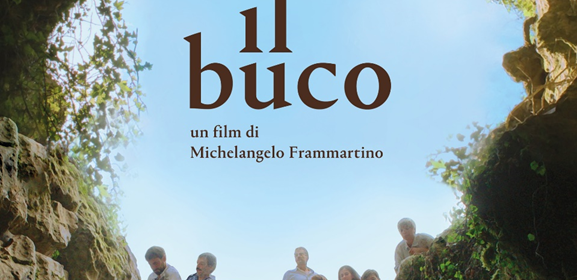 Locations Parking What else is Showing this Month? Contact Us Subscribe to our Newsletter
May 20, 21, 27, 28 and 29 at 8pm • Sunday, May 22 at 3pm at 3:30 • All screenings at the IU Fine Arts Theater • Purchase Tickets
During the economic boom of the 1960s, Europe's highest building is being built in Italy's prosperous North. At the other end of the country, young speleologists explore Europe's deepest cave, 700 meters below the Earth, in the untouched Calabrian hinterland. The intruders' venture goes unnoticed by the inhabitants of a small neighboring village, but not by the old shepherd of the Pollino plateau whose solitary life begins to interweave with the group's journey. Another work of nearly wordless organic beauty that touches on the mystical by Michelangelo Frammartino, the visionary director of Le Quattro Volte; those of you who were lucky enough to see that film when we screened it in 2012 remember the loud, sustained ovation it received). Il Buco chronicles a visit through unknown depths of life and nature and parallels two great voyages to the interior.
Pandemic Protocols: Filmgoers will no longer be asked to wear their masks once they are seated in the theater. However, filmgoers must be vaccinated and should be prepared to show proof of vaccination. Please continue to bring a photo of your vax card. Minors (under 18) have the option of presenting a dated, negative Covid test. Seating will be capped at 35% of capacity.
Questions? Send an email to editor@TheRyder.com