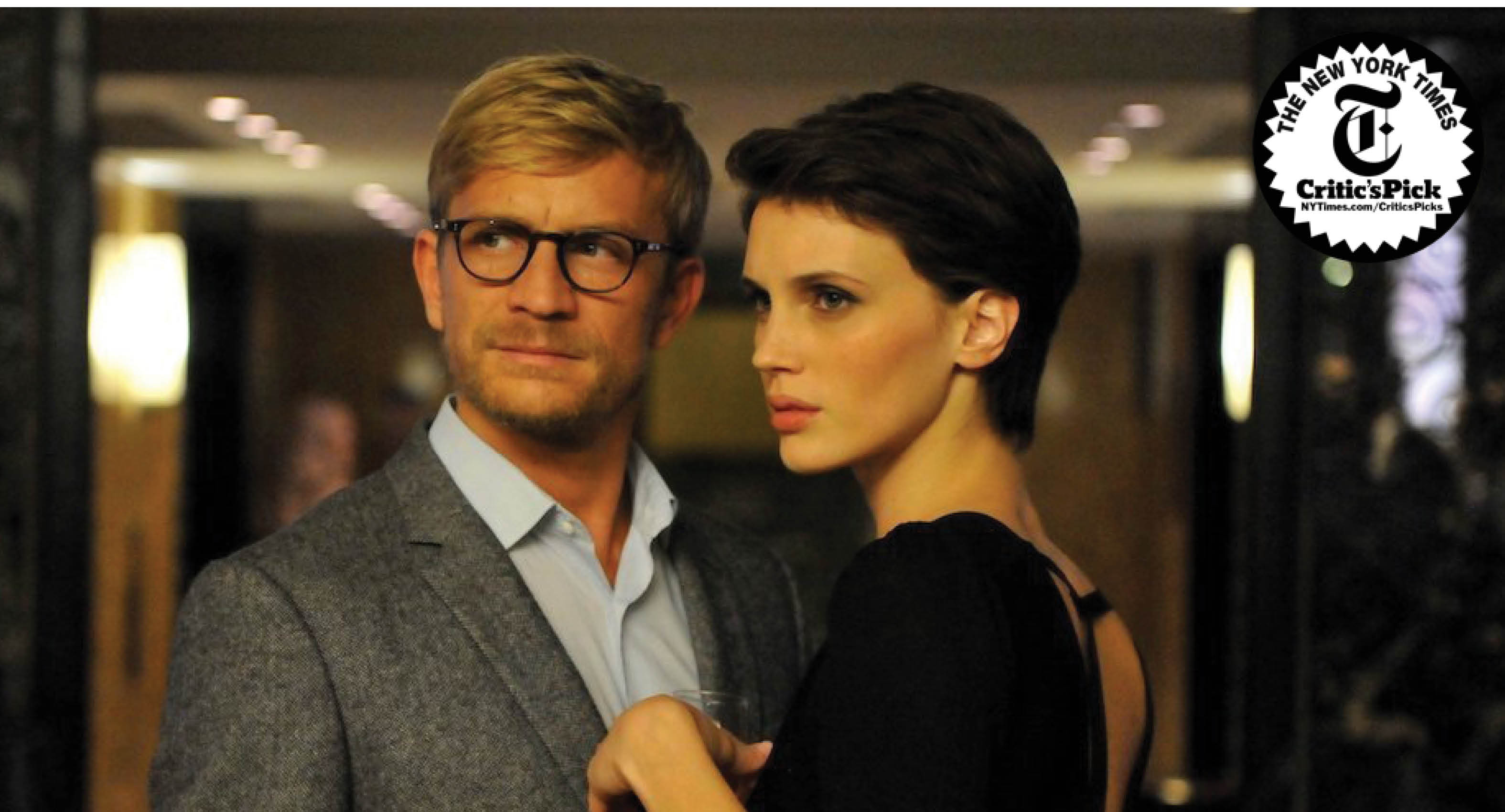 Single Tickets $6     Semester Passes $30     Where Are Films Shown?     Where Can I Park?      Watch the Trailer
A young woman falls in love with her psychoanalyst and moves in with him, but soon discovers that her lover has a secret identity. Double Lover is a deliriously uninhibited thriller directed by French filmmaker Francois Ozon. We've screened a number of his films including last summer's Frantz. Adapted from a novel by Joyce Carol Oates, Double Lover delights in the erotic twists and turns one might expect from it's title. 
France / 107 minutes / Double Lover is not rated but if it were it would almost certainly be rated R for frequent steamy sex.
Double Lover is a KNOTTY DELIGHT OF A THRILLER. — The New York Times
In his previous films, director Francois Ozon explored the intersection of emotion and sexuality; this provocative film is likely to stimulate more than conversation. The film finds, through edgy exaggeration, a deeper, more penetrating truth. –The Washington Post
Fri May 25
Double Lover 7:30 @ IU Woodburn Hall Theater
Oh Lucy! 8pm @ IU Fine Arts
Sat, May 26
Double Lover 7:30 @ IU Global and International Theater
Oh Lucy! 8pm @ IU Fine Art
Sun May 27 – Five Films!
TALL: The American Skyscraper and Louis Sullivan  2pm @ IU Fine Arts
Marcel Proust's Time Regained  3pm @ IU Global and International Theater
The Two of Us  4pm @ IU Fine Arts
Double Lover 5:15 Bear's Place
Oh Lucy! 7:45 @ Bear's Place