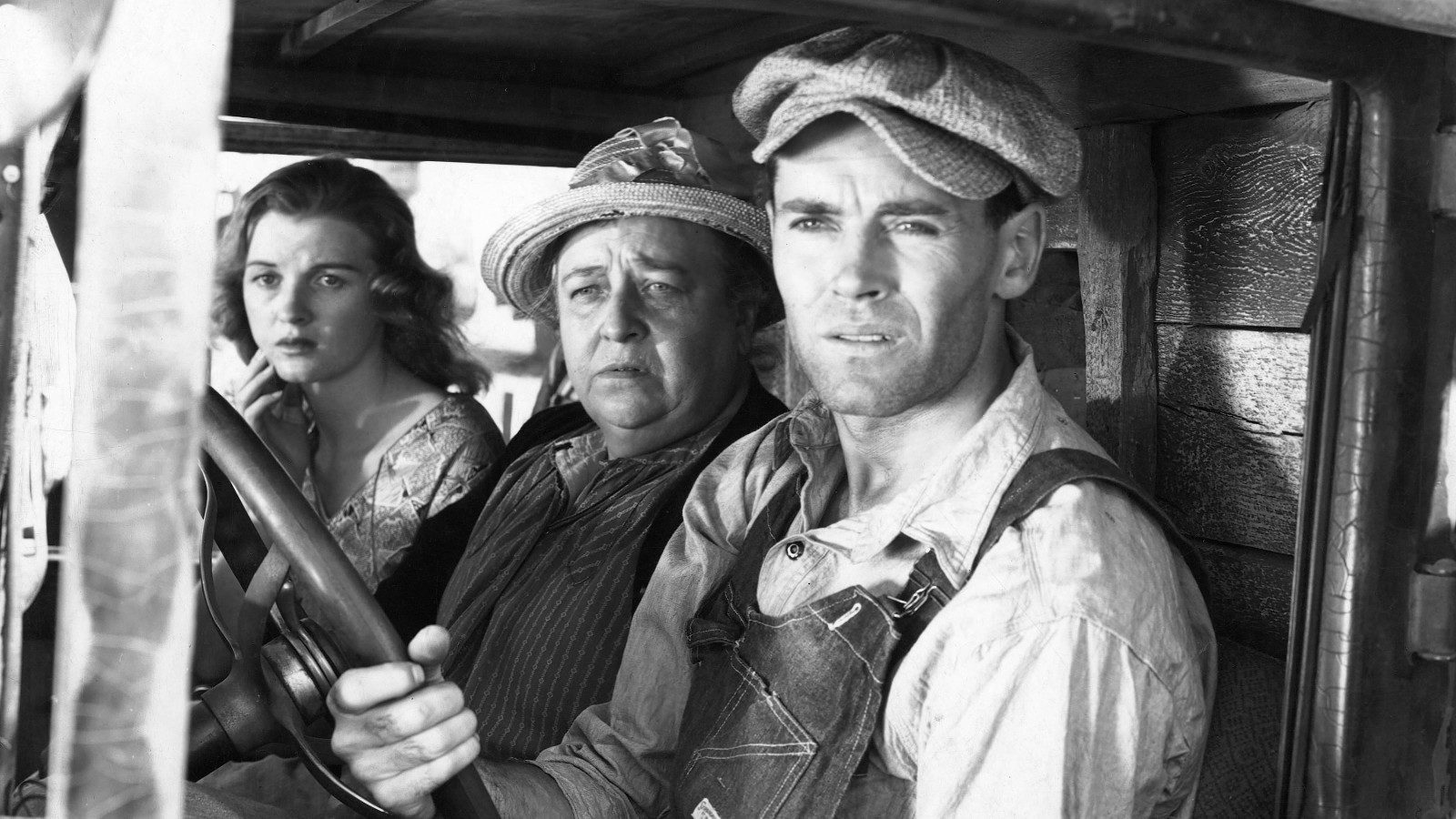 Bring a blanket. Bring a snack. Bring the dog. It's time for our summer Under the Stars film program in Bloomington's parks.
Saturday, August 6 in Bryan Park – An Evening with Tom Roznowski followed by The Grapes of Wrath  WFIU Porchlight host, singer/songwriter Tom Roznowski, will perform from 8-9pm. John Ford's classic film, The Grapes of Wrath, will be shown after Tom's performance. Henry Fonda stars as Tom Joad, the iconic itinerant ex-con leading his large family down Highway 66 in search of work and a better life in California, The Grapes of Wrath—one of American literature's great politically liberal books adapted by a famously conservative auteur—stands as perhaps Ford's most powerfully compassionate movie.
There are more fun films this summer in the park...
Friday, September 16 in Bryan Park – Encanto (2021) – Rated PG – Dusk
A lot happened at the Oscars this year, so you could be forgiven for forgetting about Encanto's win for Best Animated Film. Here then is your chance to see (and hear) what the fuss is all about on a lovely summer evening in the park! Encanto is the enchanting story of a multigenerational Colombian family and their teenage daughter who possesses magical powers. Encanto features an incredible, Oscar-nominated score and fantastic original songs that you can overshare on social media!
Saturday, October 1 in Switchyard Park  – Ghostbusters (1984) – Rated PG – Dusk
You know the theme song, you know the legendary cast: Bill Murray, Dan Aykroyd, Harold Ramis, and Sigourney Weaver. You know the plot: three parapsychologists lose funding from their parent university and decide to go into the business of removing ghosts in New York City. At one point the demigod Zuul shows up in all its stop-motion animated glory! You've undoubtedly seen Ghostbusters before, but this time watch it under the stars and quote your favorite lines.