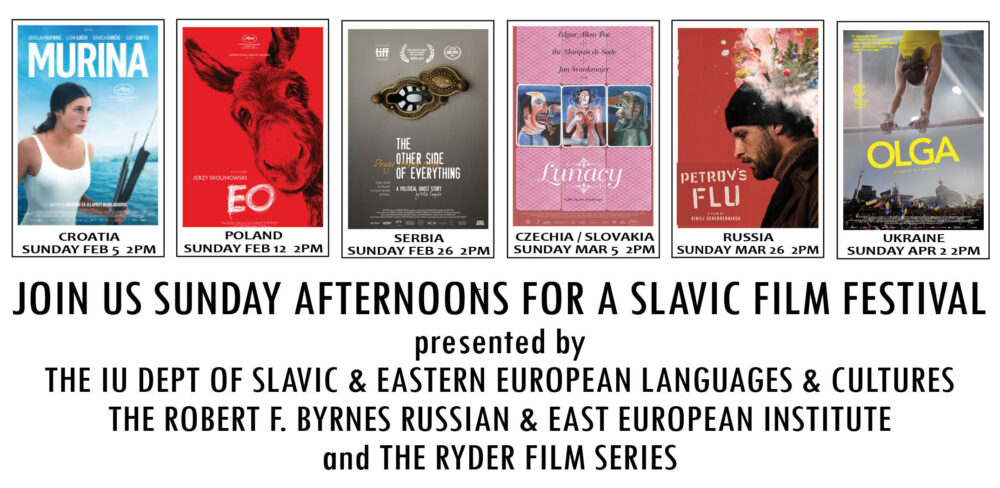 Our Slavic Film Festival kicks off on Sunday, Feb 5th at 2pm at the IU Fine Arts Theater with MURINA. All screenings are FREE!
We've all had a chance to experience Croatia's beautiful Adriatic coastline in Game of Thrones. But it looks even more beautiful in Murina. And no one loses their head (at least not literally).
Seventeen-year-old Julija spends her days with her strict father Ante, diving for eel (the "murina" of the title) and watching other teens party on a nearby yacht. She longs for independence but is unsure how to achieve it, until the arrival of the rich and mysterious Javier seems to offer a way out.
Equal parts fiery feminist outcry and stirring coming-of-age drama, the Murina announces director Antoneta Alamat Kusijanović as a major new talent in world cinema.
94 minutes • in Croatian with subtitles