♦ Every once in a while, a small, unheralded film comes along, so smart and funny, such a pleasure to experience, you can't believe your luck. Hunt for the Wilderpeople is such a film.  –LA Times
Sept 16 – 24 ♦ Scroll down for times and locations

Ricky is a defiant city kid who has been raised on hip-hop and foster care. He gets a fresh start in the New Zealand countryside and quickly finds himself at home with his new foster family: the loving Aunt Bella, the cantankerous Uncle Hec, and dog Tupac. When unforeseen circumstances threaten to ship Ricky to another home, both he and Hec go on the run in the bush. As a national manhunt ensues, the newly branded outlaws must face their options: go out in a blaze of glory or write haikus….
Trees. Birds. Rivers. Sky. / Running with my Uncle Hec / Living forever.

The filmmaker, Taika Waititi is also responsible for one of the best comedies of 2015, What We Do in the Shadows, and is preparing to direct the third "Thor" film.
New Zealand / 101 minutes / Free Admission for Children 7 and under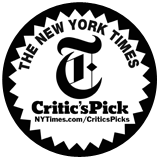 ♦ Waititi executes a series of deft narrative U-turns, twisting the tale into 101 minutes of pure comic joy.  –Toronto Globe and Mail
♦ Hunt for the Wilderpeople takes a troika of familiar story types — the plucky kid, the crusty geezer, the nurturing bosom — and strips them of cliché. Charming and funny, it is a drama masquerading as a comedy about an unloved boy whom nobody wants until someone says, Yes, I'll love him.
–The New York Times
Fri & Sat, Sept 16 and 17
Dheepan  7:00 @ IU Fine Arts – downstairs
Hunt for the Wilderpeople  8pm @ IU Fine Arts
Sun Sept 18
Dheepan 7:00 @ Bear's Place


Fri & Sat, Sept 23 and 24
Hunt for the Wilderpeople 6:45 IU Fine Arts – Last Chance!
Dheepan 7:30 @ IU Woodburn Hall – Last Chance!
Chevalier  8:45 @ IU Fine Arts