The Italian Larry David; The Lotus Lantern and Luminaria Project
It is never too late to change your life. Citizens of the World, three Italians in their seventies, all single and looking for a change, decide to leave their beloved Rome and settle abroad. But where? A rash decision? – perhaps.
The Professor, retired after teaching Latin his whole life, is getting bored. Giorgetto, one of the last true Romans, struggles to make ends meet every month. Attilio, an antiques dealer, wants to experience once again the sense of adventure he had while traveling as a hippie-youth. Things will change for our three musketeers, but not quite as expected. Writer/director Gianni de Gregorio has been called "the Italian Larry David." He also co-stars as "the Professor." 90 min / Italy / subtitled / 2020 Citizens of the World is one of four first-run Italian films playing this week in The Ryder's virtual cinema, along with Martin Eden, The Mouth of the Wolf and Sicilia, all playing this week in our virtual theater.
If you have not seen it yet, here's a link to the current issue of The Ryder magazine.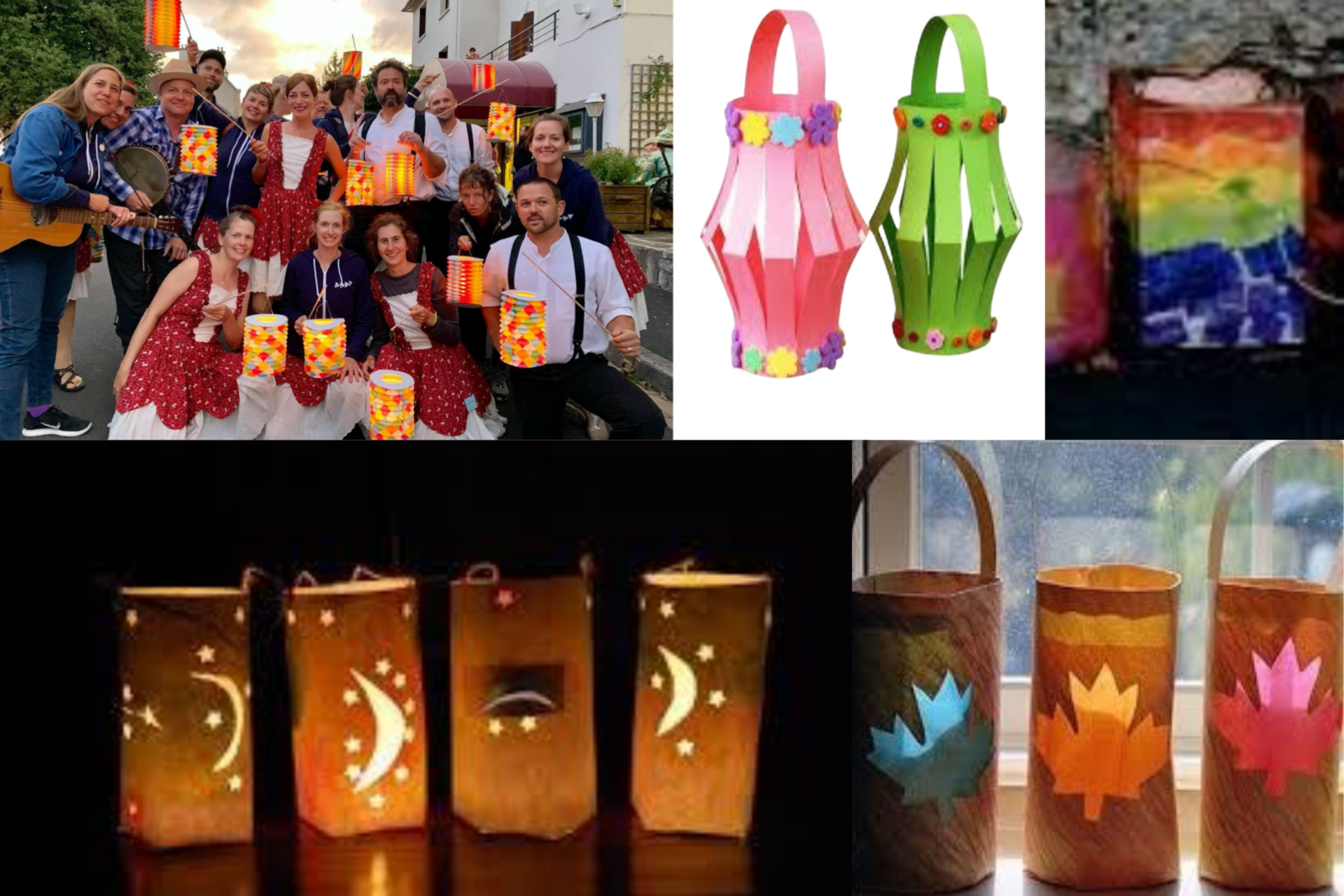 The Lotus Lantern and Luminaria Project
The Lotus Lantern and Luminaria Project is an initiative to bring the glow of lanterns to our Bloomington community, as the days shorten and the nights get longer. To celebrate lantern traditions from around the world, Lotus is working with a few lantern artists to create templates for building lanterns that can be used decoratively in homes and businesses, or on walks, to light the way.
The project is designed to be welcoming and inclusive by focusing on lantern customs that represent several different world traditions. Lotus will supply the materials and will hold workshops, to enable both live, physically-distanced participation and participation via online instruction. Sign up on Eventbrite for our workshops.
Every celebration needs its songs to go with it. Lotus will be posting the music and lyrics for a couple of lantern songs, by mid-November, ideally with a live rendition as well. Singing during the lantern walk will be done with masks on, as required for safety. We hope to have a couple of different groups involved in learning these.
On December 4, Lotus will host the inaugural Lotus Lantern Walk. People who have built a lantern will be invited on a walk that begins at the Lotus Firebay, where they can pick up a free LED tea light candle. From the Lotus Firebay, we'll head to the B-line, and continues to either the Showers Plaza or the Monroe County Courthouse (exact path TBD).
LIVE Author Talk with Rob Harrell
Join Morgenstern Books for another live author talk this Friday @ 5PM with cartoonist and graphic novelist, Rob Harrell. His most recent graphic novel Wink is hilarious, heart-wrenching story about surviving middle school with an unthinkable diagnosis, while embracing life's weirdness. It's based on Rob Harrell's real life experience and is packed with comic panels and spot art. Rob Harrell also created and drew the internationally syndicated comic strip Big Top, Life of Zarf, as well as the acclaimed graphic novel Monster on the Hill. He also writes and draws the long-running daily comic strip Adam@Home.  Learn more: Facebook event!